Posts for tag: tooth decay
By Baldwin Dental Group
March 15, 2019
When bacteria invades a tooth, trouble soon follows. Maybe a tooth decays, or if conditions are right, the interior pulp becomes infected and inflamed, resulting in horrible toothache. At Baldwin Dental Group in Madisonville, KY, your family dentists, Dr. Stuart Baldwin and Dr. Ben Baldwin, save severely compromised teeth with root canal therapy. A straightforward, two-visit procedure, a root can heal and protect a tooth so you can keep it for life.
What is a root canal treatment?
Performed in its entirety at Baldwin Dental Group, a root canal treatment removes the soft pulp which resides in tooth's interior chamber and slender canals which occupy each root. Your Madisonville, KY, family dentist will review your symptoms and examine and X-ray your tooth to determine if this restorative service is your best option.
Common symptoms which indicate you need a root canal are:
An obvious and large chip or crack
Darkened tooth enamel
A pimple at the gum line
Throbbing pain
Jaw and/or gum swelling
Extensive decay
Several fillings, or fillings which are in poor condition
Extreme dental sensitivity to heat, cold, pressure, or sugar
When possible, Dr. Baldwin prefers root canal treatment to tooth extraction to avoid the problems associated with tooth loss (a smile gap, degraded gum and bone, poor biting and chewing and weakening of adjoining teeth). Plus, research from the American Association of Endodontists indicates that root canal therapy preserves teeth for years--even for the rest of the patient's life.
How it all works
Your family dentist will numb your tooth and place a rubber dam around it to protect the rest of your mouth from debris and infection. This device also keeps the area dry as he works.
Then, Dr. Baldwin uses a high-speed drill to create an opening into the first root canal. (Larger teeth have up to four root canals.) Through the hole, he introduces small files or a rotary endodontic tool to remove the damaged pulp. Also, he cleans and disinfects the canals, filling each with putty called gutta-percha.
After restoring each canal, the family dentist places a protective temporary cap over the tooth. You'll heal for a week or so and then return to the office for placement of a beautiful and realistic porcelain crown.
Your renewed tooth needs no special care. Just brush twice daily, and floss every day. See Dr. Baldwin for your usual semi-annual examination and hygienic cleaning.
Concerned about a tooth?
Don't hesitate to contact Baldwin Dental Group for an appointment. Dr. Stuart Baldwin, Dr. Ben Baldwin and their caring team will work hard to help you and that tooth feel better fast. Phone (270) 245-1547 for an appointment in Madisonville, KY.
By Baldwin Dental Group
December 09, 2018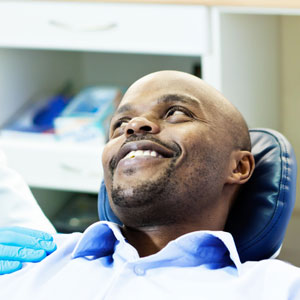 Tooth decay is as relentless as it is destructive, and it makes little distinction between age, gender, ethnicity or social status. Although risk levels vary from person to person, we're all potentially in the crossfire for this harmful disease. Getting ahead of it early could save your teeth.
Tooth decay begins with oral bacteria. While feeding on dental plaque that accumulates on the teeth, bacteria multiply and produce acid as a by-product. Too much acid softens and erodes tooth enamel, which enables decay to advance deeper into the tooth.
If it isn't stopped, decay can eventually infect and weaken the roots and bone, and ultimately lead to a lost tooth. By stopping it as early as possible before it reaches the inner pulp and root canals, we can greatly limit the damage.
Regular dental care is crucial for early detection. Here's how we can stay ahead of developing decay during dental visits.
Visible inspection. There are visible signs a trained dentist may notice that point to tooth decay. Besides an already formed hole or cavity, we might also pick up on other unusual appearances like white spot lesions: these slight blemishes often occur in the areas of contact with other teeth, which we can treat with topical fluoride.
X-rays. This tried and true diagnostic tool has been a mainstay of dental care for nearly a century. The images they produce can indicate decay as darker spots or areas on or within the tooth that may not yet be visible to the eye. And with advances in digital processing and more streamlined equipment, we can effectively do this with a very low dosage of radiation exposure.
Advanced technology. We've developed other means for better disease detection that complement x-rays and visual inspections. Specialized microscopes and lasers are now important tools for analyzing suspected areas of early decay.
Even if decay gets a foothold we can effectively stop it and restore a tooth with a root canal treatment or a similar procedure. The best outcome, though, is to not allow this destructive disease to get that far. With dedicated oral hygiene and regular dental visits that uncover early decay, chances are good your teeth can remain healthy for a lifetime.
If you would like more information on fighting tooth decay, please contact us or schedule an appointment for a consultation. You can also learn more about this topic by reading the Dear Doctor magazine article "Tooth Decay: How to Assess Your Risk."
By Baldwin Dental Group
August 09, 2016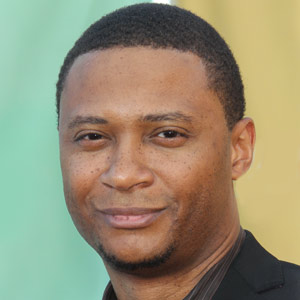 Cavities can happen even before a baby has his first piece of candy. This was the difficult lesson actor David Ramsey of the TV shows Arrow and Dexter learned when his son DJ's teeth were first emerging.
"His first teeth came in weak," Ramsey recalled in a recent interview. "They had brown spots on them and they were brittle." Those brown spots, he said, quickly turned into cavi­ties. How did this happen?
Ramsey said DJ's dentist suspected it had to do with the child's feedings — not what he was being fed but how. DJ was often nursed to sleep, "so there were pools of breast milk that he could go to sleep with in his mouth," Ramsey explained.
While breastfeeding offers an infant many health benefits, problems can occur when the natural sugars in breast milk are left in contact with teeth for long periods.  Sugar feeds decay-causing oral bacteria, and these bacteria in turn release tooth-eroding acids. The softer teeth of a young child are particularly vulnerable to these acids; the end result can be tooth decay.
This condition, technically known as "early child caries," is referred to in laymen's terms as "baby bottle tooth decay." However, it can result from nighttime feedings by bottle or breast. The best way to prevent this problem is to avoid nursing babies to sleep at night once they reach the teething stage; a bottle-fed baby should not be allowed to fall asleep with anything but water in their bottle or "sippy cup."
Here are some other basics of infant dental care that every parent should know:
Wipe your baby's newly emerging teeth with a clean, moist washcloth after feedings.
Brush teeth that have completely grown in with a soft-bristled, child-size toothbrush and a smear of fluoride toothpaste no bigger than a grain of rice.
Start regular dental checkups by the first birthday.
Fortunately, Ramsey reports that his son is doing very well after an extended period of professional dental treatments and parental vigilance.
"It took a number of months, but his teeth are much, much better," he said. "Right now we're still helping him and we're still really on top of the teeth situation."
If you would like more information on dental care for babies and toddlers, please contact us or schedule an appointment for a consultation. You can also learn more by reading the Dear Doctor magazine articles "The Age One Dental Visit" and "Dentistry & Oral Health for Children."