Posts for tag: toothache
By Baldwin Dental Group
August 16, 2019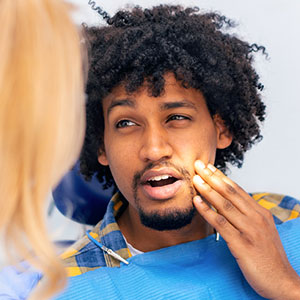 Pain is the body's warning system: It tells us something is wrong. And depending on the location and intensity of the pain, it can give us vital clues about the problem.
Sometimes, though, it's not so clear and direct—the pain could arise from any number of sources. Toothaches often fall into this category: Although it's likely indicating a tooth or gum problem, it could be something else — or even somewhere else.
This is known as referred pain, in which you may feel pain in one location, like your mouth, but the actual source of the problem is somewhere else, like an infected and congested sinus passage. If we're able to identify the true source and location of the pain, the better the chances of a successful treatment outcome.
Besides sinus infections, there are other conditions like trigeminal neuralgia that can refer pain to the mouth. This painful condition involves the trigeminal nerve, a large nerve running on either side of the face that can become inflamed. Depending on where the inflammation occurs, you might feel the pain at various points along the jaw, feeling much like a toothache.
There's also the case of an earache mimicking a toothache, and vice-versa. Because of the proximity of the ears to the jaws, there is some nerve interconnectedness between them. For example, an infected or abscessed back tooth could feel a lot like an earache.
These and other possible problems (including jaw joint disorders or teeth grinding) can generate pain as if it were coming from the mouth or a single tooth. To be sure you'll need to undergo a complete dental examination. If your dentist doesn't find anything wrong with your mouth, he or she may refer you to a medical doctor to explore other possible causes.
Getting to the root cause of pain can help determine which treatment strategy to pursue to relieve it. Finding the actual source is the most efficient way to understand what a pain sensation is trying to tell us.
If you would like more information on dental pain, please contact us or schedule an appointment for a consultation.
By Baldwin Dental Group
March 15, 2019
When bacteria invades a tooth, trouble soon follows. Maybe a tooth decays, or if conditions are right, the interior pulp becomes infected and inflamed, resulting in horrible toothache. At Baldwin Dental Group in Madisonville, KY, your family dentists, Dr. Stuart Baldwin and Dr. Ben Baldwin, save severely compromised teeth with root canal therapy. A straightforward, two-visit procedure, a root can heal and protect a tooth so you can keep it for life.
What is a root canal treatment?
Performed in its entirety at Baldwin Dental Group, a root canal treatment removes the soft pulp which resides in tooth's interior chamber and slender canals which occupy each root. Your Madisonville, KY, family dentist will review your symptoms and examine and X-ray your tooth to determine if this restorative service is your best option.
Common symptoms which indicate you need a root canal are:
An obvious and large chip or crack
Darkened tooth enamel
A pimple at the gum line
Throbbing pain
Jaw and/or gum swelling
Extensive decay
Several fillings, or fillings which are in poor condition
Extreme dental sensitivity to heat, cold, pressure, or sugar
When possible, Dr. Baldwin prefers root canal treatment to tooth extraction to avoid the problems associated with tooth loss (a smile gap, degraded gum and bone, poor biting and chewing and weakening of adjoining teeth). Plus, research from the American Association of Endodontists indicates that root canal therapy preserves teeth for years--even for the rest of the patient's life.
How it all works
Your family dentist will numb your tooth and place a rubber dam around it to protect the rest of your mouth from debris and infection. This device also keeps the area dry as he works.
Then, Dr. Baldwin uses a high-speed drill to create an opening into the first root canal. (Larger teeth have up to four root canals.) Through the hole, he introduces small files or a rotary endodontic tool to remove the damaged pulp. Also, he cleans and disinfects the canals, filling each with putty called gutta-percha.
After restoring each canal, the family dentist places a protective temporary cap over the tooth. You'll heal for a week or so and then return to the office for placement of a beautiful and realistic porcelain crown.
Your renewed tooth needs no special care. Just brush twice daily, and floss every day. See Dr. Baldwin for your usual semi-annual examination and hygienic cleaning.
Concerned about a tooth?
Don't hesitate to contact Baldwin Dental Group for an appointment. Dr. Stuart Baldwin, Dr. Ben Baldwin and their caring team will work hard to help you and that tooth feel better fast. Phone (270) 245-1547 for an appointment in Madisonville, KY.
By Baldwin Dental Group
January 18, 2019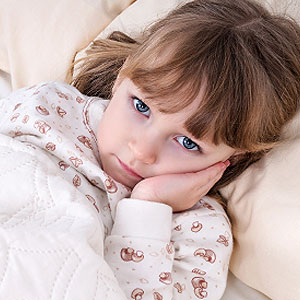 Dental disease doesn't discriminate by age. Although certain types of disease are more common in adults, children are just as susceptible, particularly to tooth decay.
Unfortunately, the early signs of disease in a child's teeth can be quite subtle—that's why you as a parent should keep alert for any signs of a problem. Here are 3 things you might notice that definitely need your dentist's attention.
Cavities. Tooth decay occurs when mouth acid erodes tooth enamel and forms holes or cavities. The infection can continue to grow and affect deeper parts of the tooth like the pulp and root canals, eventually endangering the tooth's survival. If you notice tiny brown spots on their teeth, this may indicate the presence of cavities—you should see your dentist as soon as possible. To account for what you don't see, have your child visit your dentist at least twice a year for cleanings and checkups.
Toothache. Tooth pain can range from a sensitive twinge of pain when eating or drinking hot or cold foods to a throbbing sharp pain. Whatever its form, a child's toothache might indicate advancing decay in which the infection has entered the tooth pulp and is attacking the nerves. If your child experiences any form of toothache, see your dentist the next day if possible. Even if the pain goes away, don't cancel the appointment—it's probable the infection is still there and growing.
Bleeding gums. Gums don't normally bleed during teeth brushing—the gums are much more resilient unless they've been weakened by periodontal (gum) disease (although over-aggressive brushing could also be a cause).  If you notice your child's gums bleeding after brushing, see your dentist as soon as possible—the sooner they receive treatment for any gum problems the less damage they'll experience, and the better chance of preserving any affected teeth.
If you would like more information on dental care for your child, please contact us or schedule an appointment for a consultation.